Be Consistent and Be Persistent
I had to learn the hard way, probably because there is a certain level of "rogue" in my personality, but in my first couple of years I was constantly told by my mentors to be consistent with my business.
Now one thing I did have was the ability to be persistent. The good 'ole "never say die" attitude.
I was covered there.
But what is persistence if you aren't consistent?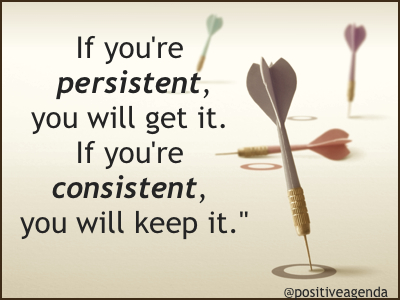 Finally Getting It
The last 12-18 months is really when it sunk in. If you follow my videos on Facebook and You Tube, one thing I always preach is "market daily."
Want to know why I preach it?
It's because I didn't do it those first few years. I would waste so much time thinking of different ideas to market and get all excited about a new strategy. But I never picked one and followed through and I certainly didn't market daily.
I would set up conference calls with team members just so we could talk about cool ideas and we'd sit on the phone wasting time. When we hung up, we would feel so good about ourselves that we would take the rest of the day off.
Really?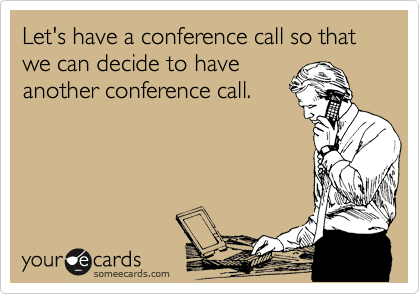 Market Daily, Stay Connected and Grind
When it comes down to it, it's all about consistent action. In this case, the consistent action of marketing daily, staying connected to your prospects and all team members, and "grinding" (working hard).
This can't happen just when you feel like it.
Marketing when you feel like it, calling a team member when you feel like it, and working hard when you feel like it, will absolutely do you no good.
These two words, "consistent" and "persistent" are a winning combination in this industry.
Have both qualities working together and you're on your way… the laws of the universe say so!
Thank you very much for taking the time to read my blog. Feel free to leave a comment below. I love feedback.
If you enjoyed this blog post, you might enjoy one of my past blog posts called "Oh, that Word Adversity", you're invited to check out here:
>>>>>> CLICK HERE to Read "Oh, that Word Adversity" <<<<<<
Would you like to work with me?
I am available by phone so feel free to call or text me and we can chat: 650-863-1945
All of my other contact information is below:
email:chrismclaughlin408@gmail.com
Facebook: http://facebook.com/chrism1975 (Please send friend request along with a private message)
Skype: chris.mclaughlin408